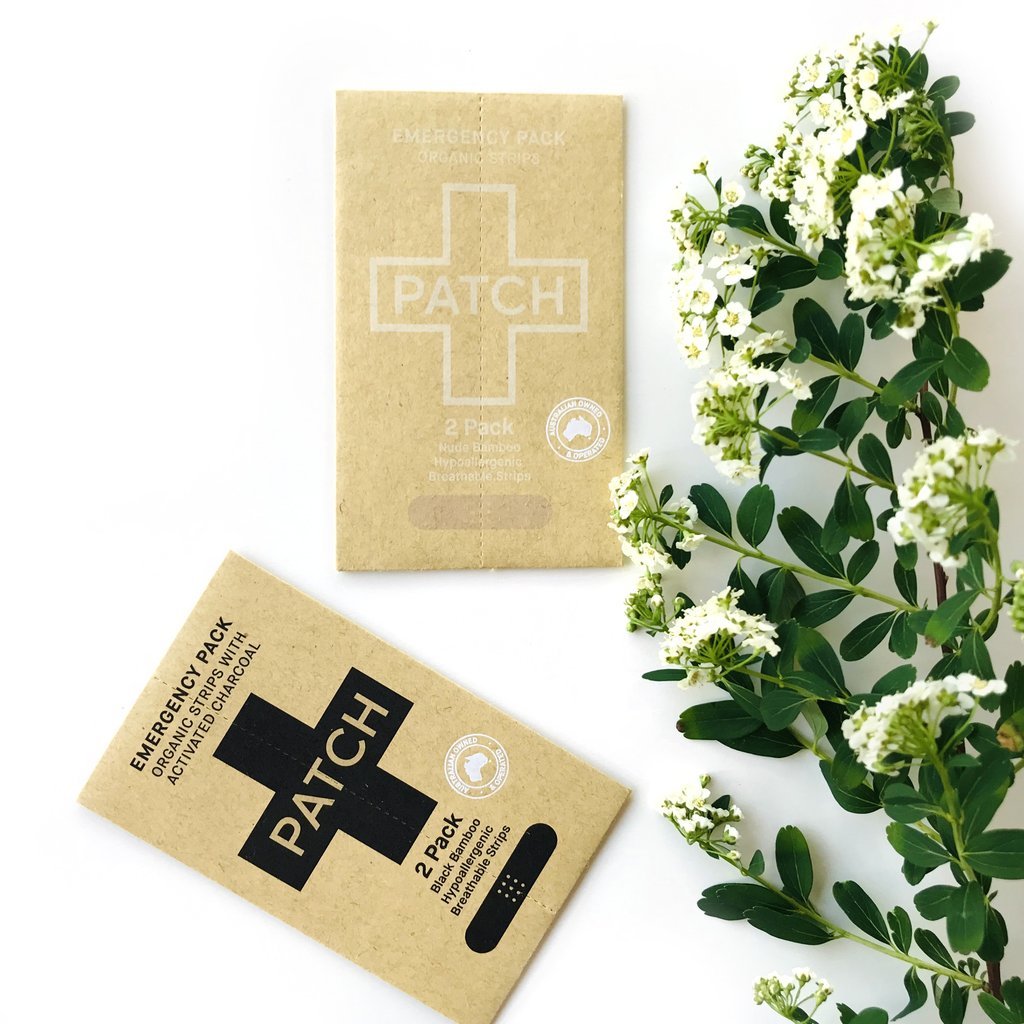 London, England: On Sunday 7 April 2019, Australian wound care brand, PATCH, was awarded the Best New Eco Living Product at the Natural & Organic Awards Europe 2019.
Held annually, the Natural Organic Products Europe is a leading business event where tens of thousands of health and eco-conscious devotees gather in London to discover the biggest selection of the latest natural, organic, sustainable and eco-friendly products from around the world.
PATCH was recognised amongst Europe's newest products in the Best New Eco Living category. With the event housing over 700 exhibitors, PATCH was voted as one of the favourite products and the top four were shortlisted. These four products were then analysed by a panel of industry experts awarding PATCH as the best product of its category.
On the achievement, PATCH Founder and CEO James Dutton says,
"Our mission is to be the leading sustainable wound care solution product on the market. To be recognised globally alongside other eco-conscious products that support the same message is a big accomplishment for PATCH."
In just over 18 months PATCH has expanded to 32 countries. The business' most recent milestone was winning the Best New Natural Living Product award at the Nexty Awards in the US, highlighting innovative organic products that inspire and uphold industry integrity. PATCH bandages are made sustainably from bamboo and manufactured close to the source where the bamboo is grown.
Born out of personal experience, Mr Dutton, who is a father-of-two, quickly realised there was a gap in the market when his son had an adhesive reaction to a common plaster.
"What began as a need for my son, has now expanded to a worldwide venture. There was nothing on the market that was designed with natural, hypoallergenic ingredients for sensitive skin types. PATCH bandages include the natural goodness of activated charcoal, aloe vera, coconut oil and pure bamboo gauze to help support various wound types,"
Mr Dutton said.
All PATCH bandages are made from organic bamboo fibre, are compostable and biodegradable.
"PATCH can now pave the way for a more sustainable product choice in the traditionally 'wasteful' wound care category. Winning these awards provides us with further motivation to push boundaries with natural wound care as we strive to create innovations that offer quality, organic and sustainable alternatives,"
Mr Dutton added.
PATCH was also recognised in The Australian Brand Awards (ABA100) 2018, winning across three categories including Product Excellence, Eco-Innovation and Product Innovation. This recent accolade further cements PATCH as leading the way in the production of quality, natural and sustainable alternative products.
PATCH is now available in over 995 Woolworths stores Australia-wide and can also be purchased at National Pharmacies, IGA Supermarkets, health food stores nationwide, and online at patchstrips.com.
The award-winning PATCH consists of 25 individually wrapped sterile dressings and include four different product ranges:
Patch Natural - For Cuts & Scratches RRP: $7.99

Patch Coconut Oil Kids - For Abrasions & Grazes RRP: $7.99

Patch Aloe Vera - For Burns & Blisters RRP: $7.99

Patch Charcoal - For Bites & Splinters RRP: $7.99
For more information visit patchstrips.com or @patchstrips #patchstrips on Instagram.