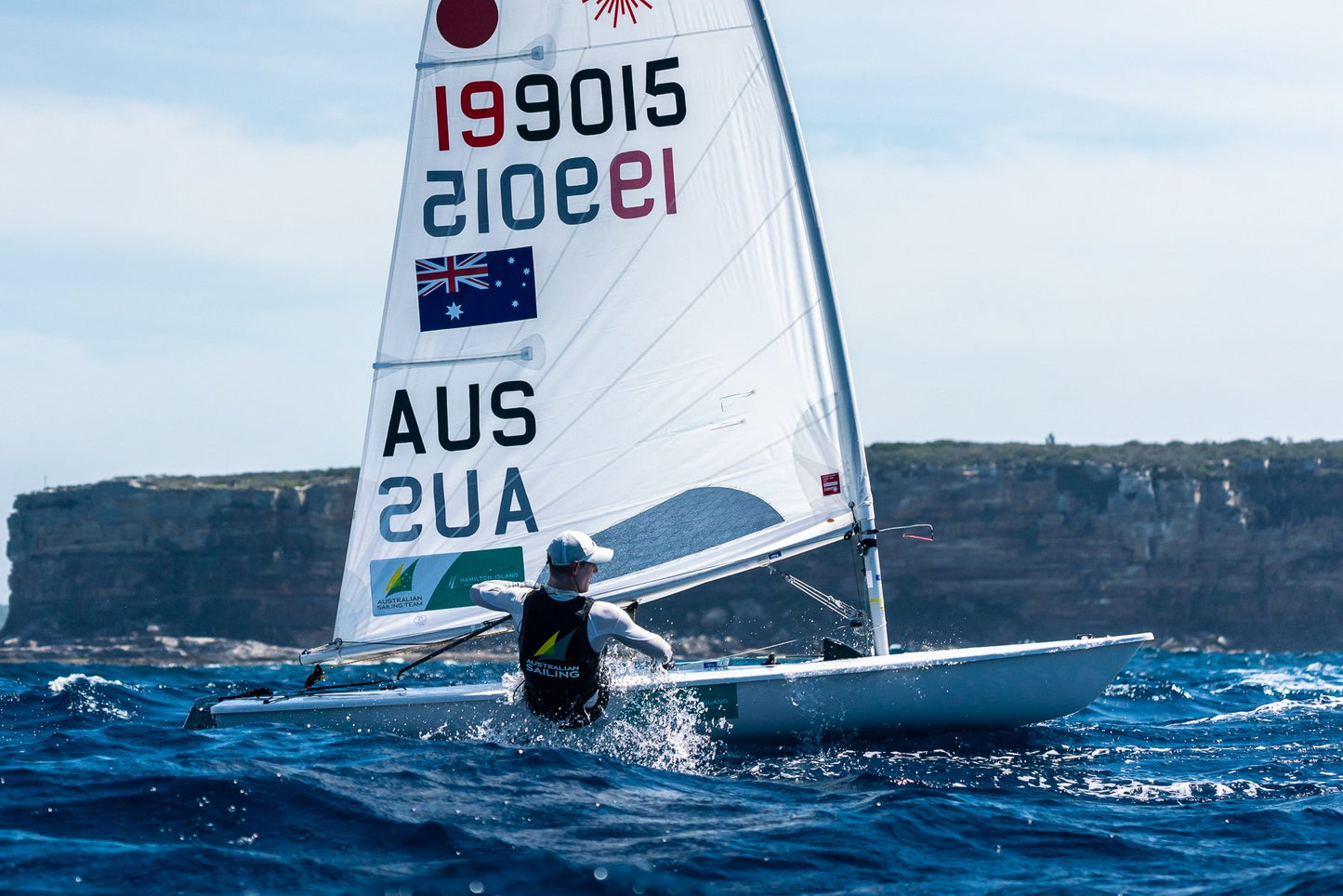 Australian-owned natural health care company Nutricare and Australian Sailing have announced that they will be working together over the next three years to promote the importance of sustainability in sailing clubs around Australia through alignment with their flagship brands PATCH and STRAP.
The partnership will see Nutricare become a Major Partner of Australian Sailing's Tackers program. Tackers is aimed at introducing children aged 7 to 12 to sailing in a fun, safe, accessible and affordable way.
"We are delighted to be working with another proudly Australian organisation who shares our passion for ensuring clean and safe waterways for generations of sailors to come," said Australian Sailing CEO Ben Houston.
"This partnership covers the breadth of our sport, with their support stretching from our flagship junior participation program to providing strapping for the Australian Sailing Team."
PATCH by Nutricare is a natural bamboo fibre wound dressing and is the world's first truly hypoallergenic and sustainable wound care product. STRAP, the second brand by Nutricare launched August 2021, as the world's first eco bamboo sports strapping tape.
From Nutricare founder and CEO James Dutton: "I started PATCH out of a desire to help my family access everyday sustainable and non-irritating products. Here at Nutricare we are passionate about enabling every household globally, to do the same. This partnership is the perfect embodiment of two organisations tied through their love of nature and the environment, and we are thrilled at the opportunity to work so closely both with the Australian Sailing Team and those just beginning their sailing journey.  
"Australians are by nature an active and adventurous lot. Bumps and bruises come with the territory, and we want to ensure that when those wounds need some care that they are done in an environmentally friendly way – which is where PATCH by Nutricare comes in."
The Australian Sailing Team is recognised as one of the world's leading sailing teams, and from 2021 they will be supported by Nutricare's STRAP product.
The partnership will also assist more than eighty Tackers Centres around the country, with each registered Centre being offered a half-price registration for the next Instructor course they purchase. The initiative, sponsored by Nutricare, aims to break down some of the barriers to getting more qualified Instructors in clubs leading the next generation of sailing stars.
Australian Sailing and Nutricare are committed to supporting grassroots participation and membership through clubs. This partnership will not only work to ensure clubs are equipped to provide an eco-friendly answer to managing bumps and bruises, but also to directly save clubs money through the discounted Instructor course fees. All Tackers Centres will be sent details on how to redeem their discount in the coming weeks.
The partnership was negotiated with the assistance of The Partner Group.
Image credit: Sailing Energy