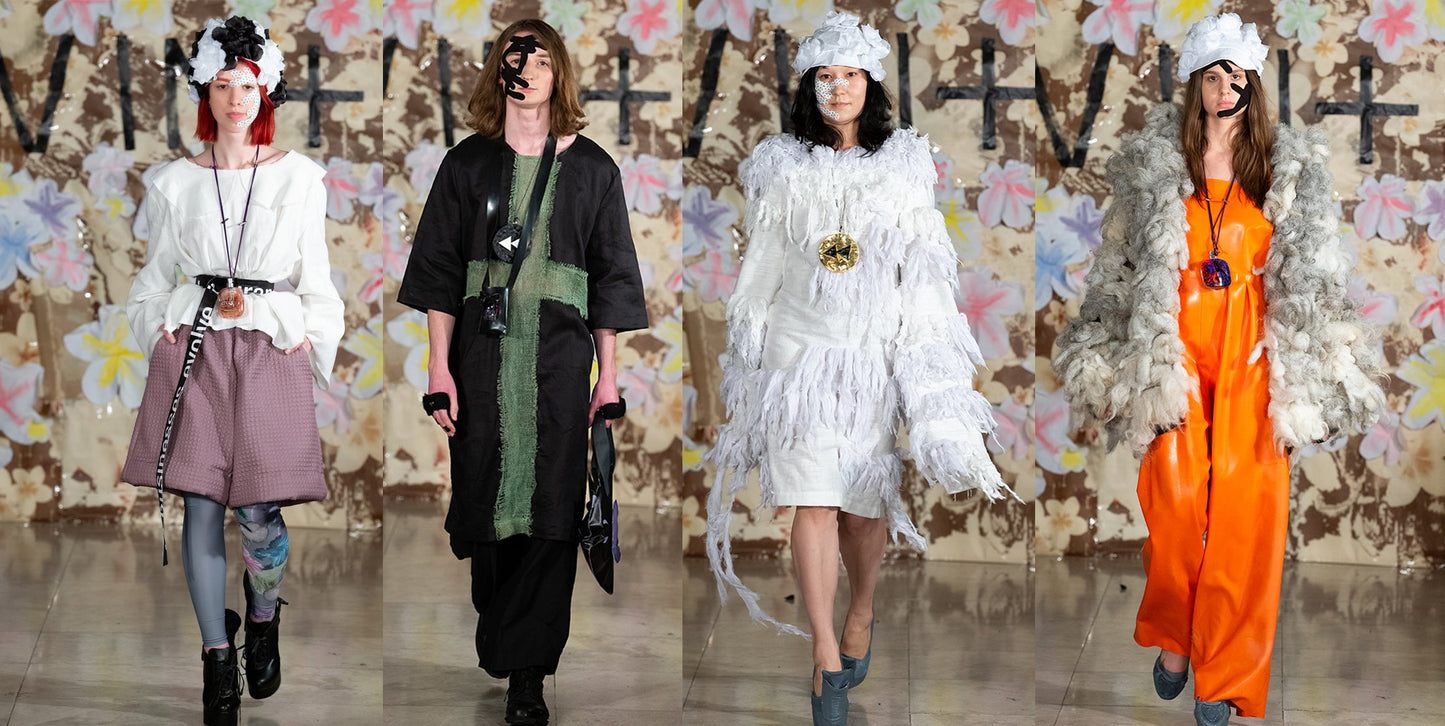 London, England: On Thursday 14 February 2019, Australian wound care brand, PATCH made its runway debut during London Fashion Week, collaborating with Eco-Fashion designers, VIN + OMI. Known for its innovative approach to the planet, the fashion label has been worn by celebrities including Michelle Obama, Lady Gaga and Beyoncé.
In collaboration with PATCH Bamboo bandages, the world's first compostable wound care solution, VIN + OMI launched its Planet Rewind collection on Thursday 14 February at Andaz London Liverpool Street.
"We are excited to partner with VIN + OMI who shares similar values to our brand ethos, we are both driven to pioneer sustainable approaches to the business of healthcare and fashion. Together, we have been able to leave a positive message on the runway to eliminate plastic from the environment,"
said Founder and CEO of PATCH, James Dutton.
"London Fashion Week is such a prestigious event. We are very proud to be globally recognised on the world stage and to continue the conversation to care for our environment,"
Mr Dutton said.
Designers, VIN + OMI joined forces with PATCH to complement the brand's forward-thinking ideologies.
"We were immediately drawn to PATCH for its eco innovation. The brand not only encompasses a compostable solution, the charcoal plasters fit particularly well with the colour of the collection worn by the models,"
VIN + OMI said.
PATCH is the world's first organic, hypoallergenic and compostable wound care solution that has expanded to over 32 countries throughout Europe, the US and parts of Asia in just over 12 months. PATCH was listed with over 10,000 pharmacies in the first 3 months of its launch in 2017.
With the packaging and strips now compostable and made from organic bamboo fibre, PATCH strips has been documented in a video to break down into the soil in a matter of weeks. The product is made sustainably from bamboo and manufactured close to the source where the bamboo is grown. Available with activated charcoal, aloe vera and coconut oil embedded into the gauze, PATCH offers quality, natural and sustainable alternatives.
Recently, PATCH has been nominated in the Nexty Awards in the US for Best New Natural Living Product, highlighting innovative organic products that inspire and uphold industry integrity.
PATCH will be available in over 995 Woolworths stores Australia-wide from March 4, 2019 and can also be purchased at Chemist Warehouse, My Chemist, selected IGA Supermarkets, Pharmacies, Health Stores Nationwide and can be purchased online at patchstrips.com.
Images of the VIN + OMI's Planet Rewind Fashion featuring PATCH Strips can be found HERE. Credit: George Vicary Photography
The available PATCH products:
Patch Natural - RRP: $7.99

Patch Coconut Oil Kids - RRP: $7.99

Patch Aloe Vera - RRP: $7.99

Patch Charcoal – RRP: $7.99

For more information visit patchstrips.com or @patchstrips #patchstrips on Instagram.