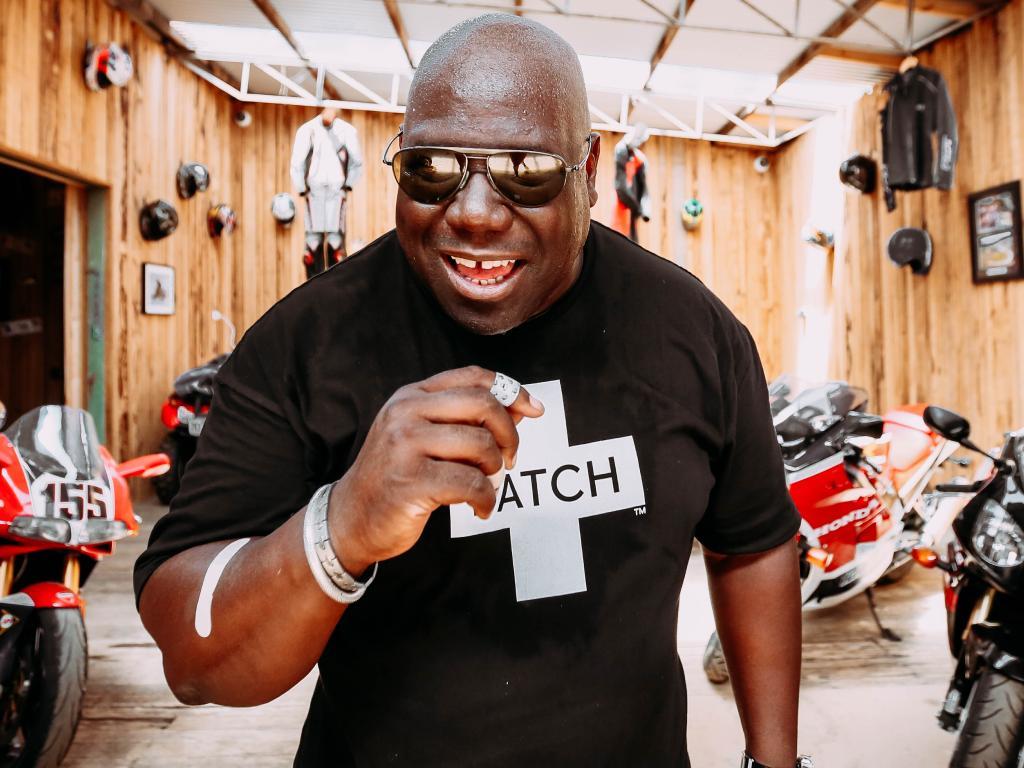 International DJ and record producer, Carl Cox, has been announced as the ambassador for Australian organic wound care, PATCH.
In what may seem like an unusual partnership, the 'King of Techno' has an excellent reason to be
joining forces with the bamboo bandage company.
After a stint in hospital, Cox said,
"I've had a negative effect in the past when using band aids and found out my skin had an allergic reaction to adhesives. I was introduced to PATCH and found this natural alternative worked best".
According to Nutricare*, one in four Australians surveyed are allergic to wound care plasters and 85.2% claimed that they would choose a natural alternative.
Born out of personal experience, PATCH Founder and CEO, James Dutton, quickly realised there was a gap in the market when his son had an adhesive reaction to a common plaster. In 2017, PATCH became the world's first organic, hypoallergenic and biodegradable wound care solution.
"We are thrilled to have a superstar like Carl on board to represent the 25% of Australians who suffer from adhesive reactions to common wound care. All our PATCH products use natural and sustainable resources that are historically proven to soothe symptoms whilst promoting lesion recovery for the most sensitive skin types,"
Mr Dutton said.
In just over 12-months, PATCH has expanded to 32 countries throughout Europe, the US and parts of Asia. The business' most recent milestone was winning the Best New Eco Living Product award at the Natural & Organic Awards in London, highlighting innovative organic products that inspire and uphold industry integrity. PATCH products are made sustainably from bamboo and manufactured close to the source where the bamboo is grown.
This year, PATCH will be putting the pedal to the metal, partnering with Carl Cox Motorsport. The MK1 Ford Capri 2019 will race at 400 Thunder in Sydney on Saturday 4 May and will be donning PATCH branding that will be visible from the racetrack grand stand.
PATCH is now available in over 995 Woolworths stores Australia-wide and can also be purchased at National Pharmacy's, selected IGA Supermarkets, Health food Stores Nationwide, and online at patchstrips.com.
The range come in the award-winning PATCH tubes of 25 individual wrapped sterile dressings and features four products in its range:
Patch Natural - For Cuts & Scratches RRP: $7.99

Patch Coconut Oil Kids - For Abrasions & Grazes RRP: $7.99

Patch Aloe Vera - For Burns & Blisters RRP: $7.99

Patch Charcoal - For Bites & Splinters RRP: $7.99
Click Here for images of Carl Cox
For more information visit patchstrips.com or @patchstrips #patchstrips on Instagram.
*Pure Profile Nutricare Consumer Survey (June 2018)