Contains:
15 x PATCH Aloe Vera Bandage Strips 
15 x PATCH Panda Bandage Strips 
4 x PATCH Aloe Large Rectangle Bandages
4 x PATCH Panda Large Square Bandages
5 x PATCH Natural Dot Bandages 
1 x PATCH Cohesive Wrap Bandage 
30 x Bamboo Cleaning Buds 
1 x PATCH Black Tweezers 
1 x PATCH Black Scissors 
1 x PATCH Safety Pouch 
1 x PATCH Refillable First-Aid Kit Tin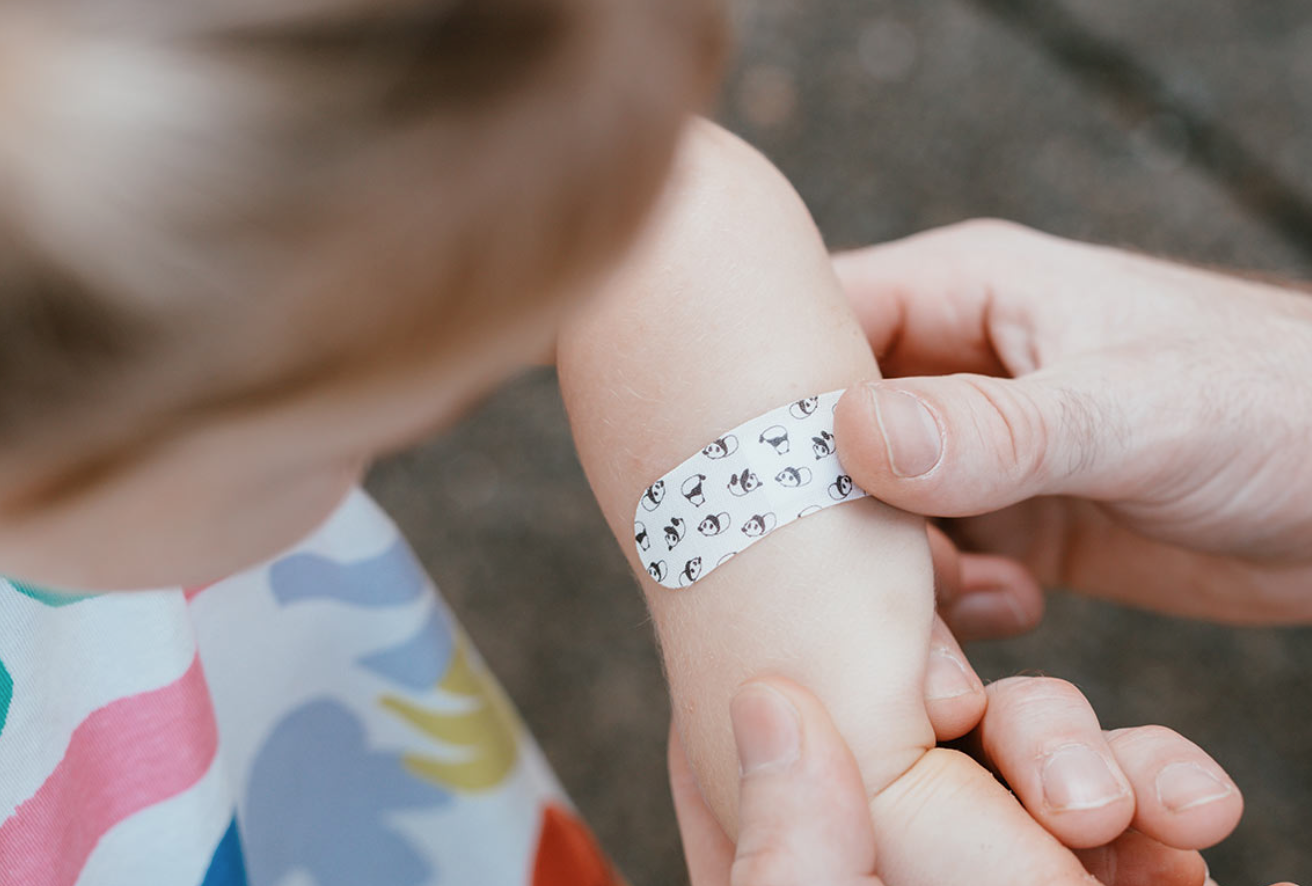 + Breathable bamboo for faster healing
+ Non-toxic adhesive suitable for ultra-sensitive skin
+ Latex & Paraben free
+ Organically sourced & vegan friendly
+ Internationally award-winning

Instructions for use:
PATCH strips work best applied on clean, dry skin. Clean and dry the area. Apply bandage directly to skin and change daily or as needed. Need more? Visit our FAQ's here. 
Did you know every online purchase plants a tree? And that PATCH regularly donates to charities across the globe? We're passionate about making sure everyone can have access to health and wound care, and are proudly known as one the Top B Corps globally. To offset the impact of our travel and carbon emissions, we work closely with Trees For the Future, planting forest gardens to support regenerative agriculture. 
Amazing Kit
I love the first aid kit. Has so much in there and all I needed to add was an antiseptic.
Awesome natural first-aid kit!
Great kit
It's got everything you need in it with space to add anything extra. My only criticism is that from the photos I thought it was more of a travel size tin, I think this is great, but would love a travel size version too.
Great gift
I use these plasters all the time. They are the only ones which can be removed without taking some skin with them! I bought this kit as a present for a friend who is equally delighted with the plasters.
Such a great kit!
Wow, I love this kit so much, has everything you need for basic first aid, a bandage and all! It even has a pouch for the scissors and tweezers!
Highly recommend.