All your favourite kids prints (panda, unicorn and lion) in assorted bandage sizes, these on-the-go travel tins have everything you need for life's little accidents. Perfect for school bags, popping in the car, the caravan, and the first aid cupboard at home.

Includes:
10x Panda Bandage Strips
5x Unicorn Bandage Strips
5x Lion Bandage Strips
2x Large Square Panda Patches
2x Large Rectangle Panda Patches
5x Panda Bandage Dots
1x Refillable Patch Travel Tin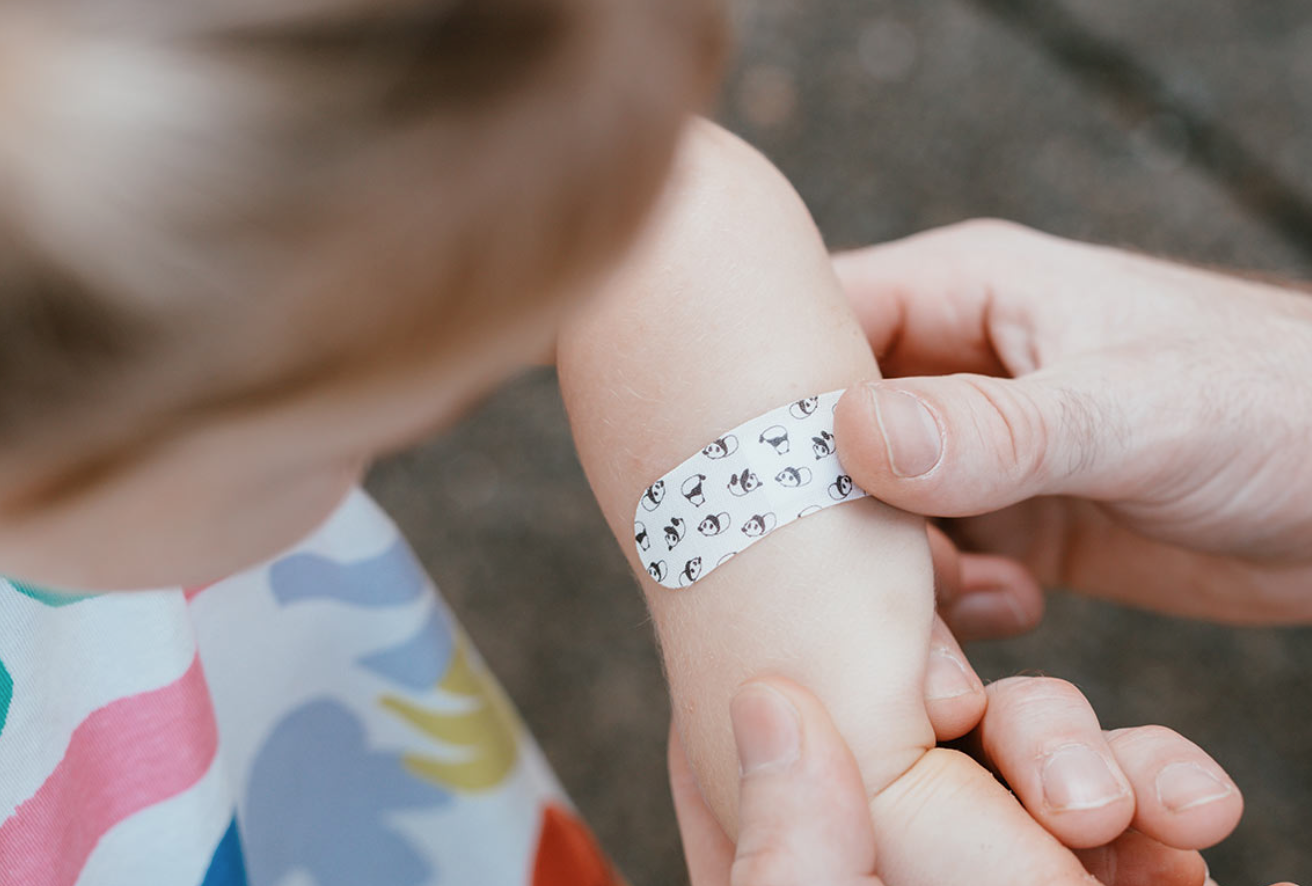 + Breathable bamboo for faster healing
+ Non-toxic adhesive suitable for ultra-sensitive skin
+ Latex & Paraben free
+ Organically sourced & vegan friendly
+ Internationally award-winning

Instructions for use:
PATCH strips work best applied on clean, dry skin. Clean and dry the area. Apply bandage directly to skin and change daily or as needed. Need more? Visit our FAQ's here. 
Did you know every online purchase plants a tree? And that PATCH regularly donates to charities across the globe? We're passionate about making sure everyone can have access to health and wound care, and are proudly known as one the Top B Corps globally. To offset the impact of our travel and carbon emissions, we work closely with Trees For the Future, planting forest gardens to support regenerative agriculture. 
Great size
This tin is the perfect size to take with you when leaving the house. I have added an antiseptic. And the kids loved the bandaids.
Cuuuute!
Haven't used any yet, but looking forward to it. I work with kids and there is always a need for bandaids - school first aid kits NEVER have enough, so now I have it covered. So cute and quirky that even my year 12 students will love them.
Sticks well and fun design.
Sticks well and fun design.
BEST PRODUCT ON THE MARKET !!
I love PATCH, no reaction to their gentle adhesives and the new designs are adorable. My kids are obsessed.