Contains:
100 x Coconut oil infused Panda Bandages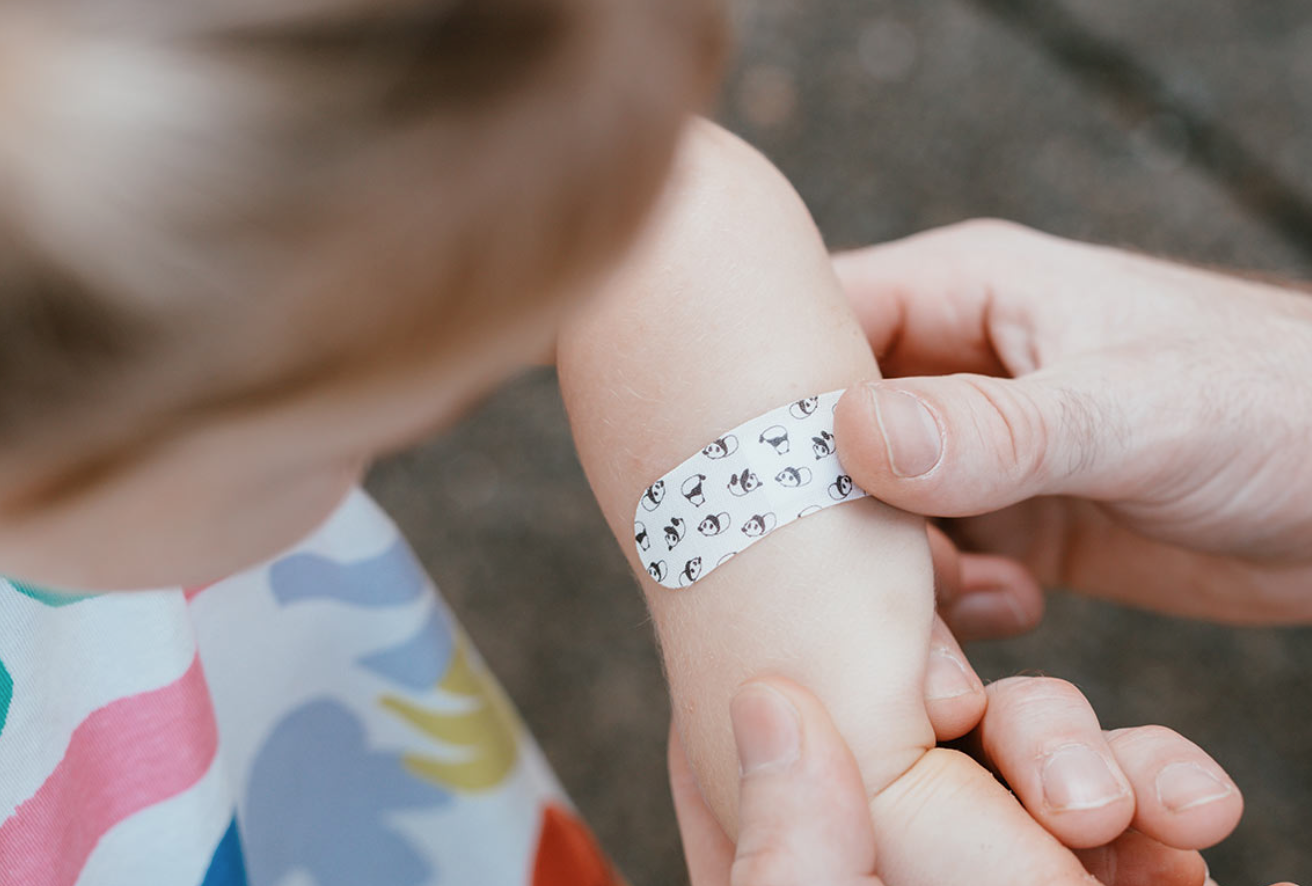 + Breathable bamboo for faster healing
+ Non-toxic adhesive suitable for ultra-sensitive skin
+ Latex & Paraben free
+ Organically sourced & vegan friendly
+ Internationally award-winning

Instructions for use:
PATCH strips work best applied on clean, dry skin. Clean and dry the area. Apply bandage directly to skin and change daily or as needed. Need more? Visit our FAQ's here. 
Did you know every online purchase plants a tree? And that PATCH regularly donates to charities across the globe? We're passionate about making sure everyone can have access to health and wound care, and are proudly known as one the Top B Corps globally. To offset the impact of our travel and carbon emissions, we work closely with Trees For the Future, planting forest gardens to support regenerative agriculture. 
Happy overall but not terribly long lasting
Stylish and practical packaging
These are hardy adhesive bandages. They have great stick, as well easy release, stylish and practical packaging.
Panda Bamboo Bandages
I love these Panda Bandages! I get them for myself as they are just too cute :) I only buy Patch bandages now as they don't leave red marks on my skin and they don't rip your skin off when you remove them. I also love that they are sustainably sourced and cruelty free. The best bandages around, in my opinion!
These Bandaids are better than the Band Aid brand!
These bandaids actually stick to your skin (instead of not fully sticking to your skin)
Pro's of these band aids:
1. They have coconut oil in them (so it leaves your skin soft)
2. There Latex Free!!
3. The Band Aids are cute!!!
Cons:
They rip your body hair off.
Overall, I would TOTALLY buy them again…. if they were sold in stores and not on clearance!!
PATCH VALUE PACK - 100 Panda Bamboo Bandages