Contains:
80 x Light Bamboo Bandage Strips
10 x Light Bamboo Bandage Dots
5 x Light Bamboo Large Format Square Bandages
5 x Light Bamboo Large Format Rectangle Bandages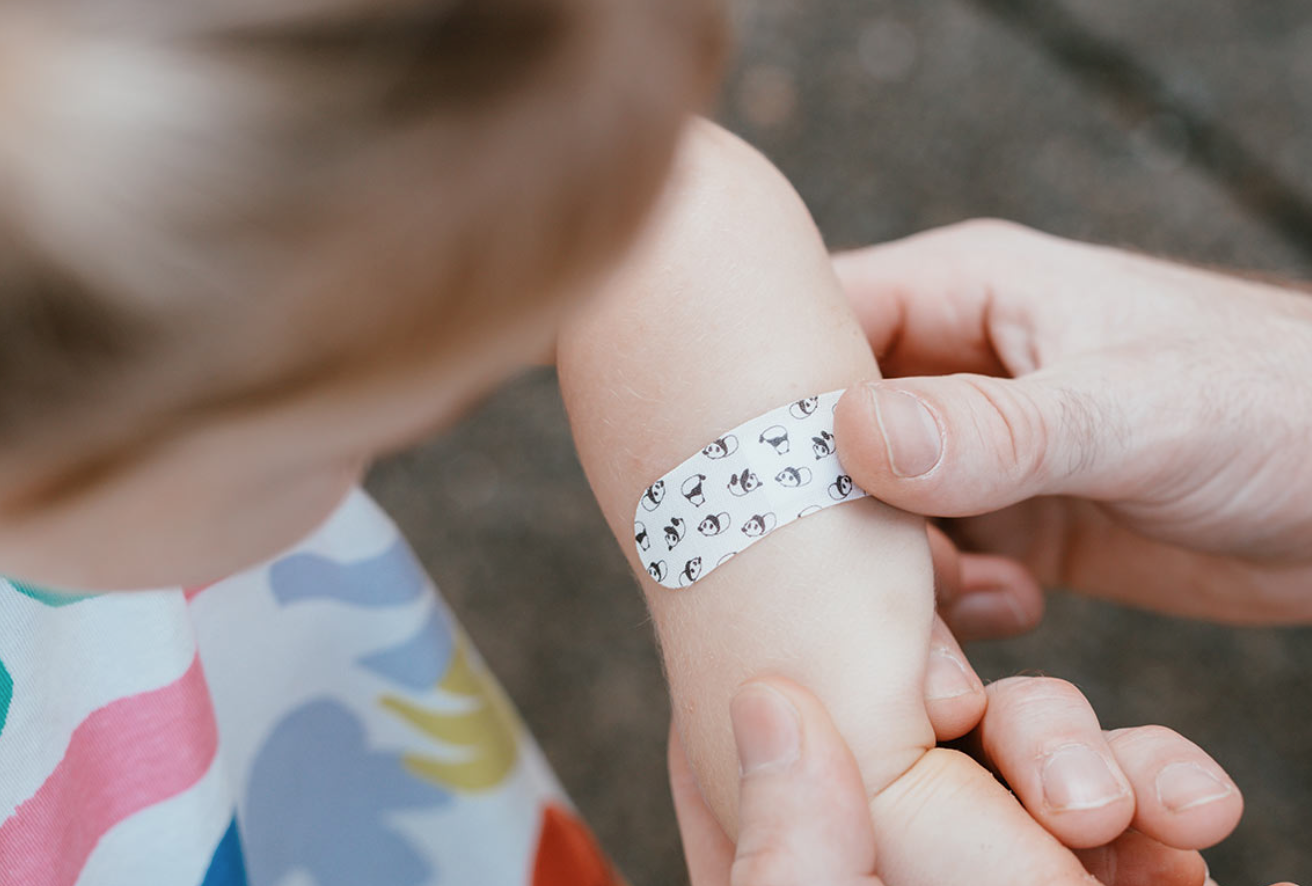 + Breathable bamboo for faster healing
+ Non-toxic adhesive suitable for ultra-sensitive skin
+ Latex & Paraben free
+ Organically sourced & vegan friendly
+ Internationally award-winning

Instructions for use:
PATCH strips work best applied on clean, dry skin. Clean and dry the area. Apply bandage directly to skin and change daily or as needed. Need more? Visit our FAQ's here. 
Did you know every online purchase plants a tree? And that PATCH regularly donates to charities across the globe? We're passionate about making sure everyone can have access to health and wound care, and are proudly known as one the Top B Corps globally. To offset the impact of our travel and carbon emissions, we work closely with Trees For the Future, planting forest gardens to support regenerative agriculture. 
first aid container
I have found the assortment of products in the container very convenient, but the container itself does not stay closed, so when I take it it out in my bag everything falls out
Fantastic pack
I love the mixed pack. I would have loved more of the really big sizes but overall it's a great pack.
Finally! Biodegradable bandages!
These work great! I see and go through a lot of finger bandages, so I was glad to find these.
No reaction!
This is the only bandaid I've ever used that caused absolutely no reaction! Over the years I think I've tried every brand, even those latex free, hypoallergenic ones; I have had no reaction at all, no redness, no blisters, nothing. It so nice.